About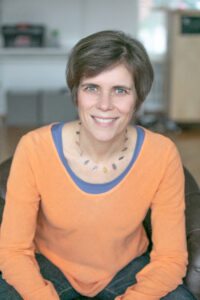 Sevitar is a company formed by Viveka (formerly Wiveka) Ramel, Ph.D.  that provides psychotherapy and psychological consulting and education. Viveka is a licensed clinical psychologist in California (PSY22417) with more than 20 years of experience doing individual, couples, and group psychotherapy, conducting neuropsychological research, teaching students and trainees, consulting and offering leadership training to individuals and organizations, and writing on matters related to psychology and contextual science. Regardless of the facet or work, Viveka is committed to deep inquiry and functional contextual awareness, as well as cultivation of relational attunement and authentic presence. She is passionate about offering discerning and compassionate psychological support and empowerment to those who seek to grow their awareness, connection, collaboration, compassion, purpose and flexibility. Her work is rooted in evidence-based psychology and contemplative traditions and she welcomes all sexual, gender, ethnic, racial, and sociocultural identities and expressions in her practice and work.
Born and raised in Sweden, Viveka spent time working, volunteering and studying language, philosophy and contemplative practices in France and India before moving to the U.S. in 1995. She obtained her doctorate degree in clinical psychology with specialties in experimental research and neuropsychology from University of California San Diego and San Diego State University. This was followed by three years of postdoctoral applied affective neuroscience research and psychotherapy practice at the Departments of Psychiatry and Psychology at Stanford University. In 2009 she opened Sevitar, a psychotherapy and psychological consulting and education practice in San Francisco, where she lived with her husband and two daughters. In August 2020 (during the Corona pandemic), she and her husband moved their family to Sweden to provide their daughters with in-person school and opportunities to deepen their connection with their Swedish heritage. Viveka is maintaining her Sevitar practice part time and other professional roles in the Bay Area remotely, while also teaching (currently a class on psychology and climate change) and consulting at Lund University, Sweden.
For more information about Viveka's professional background, see her CV.